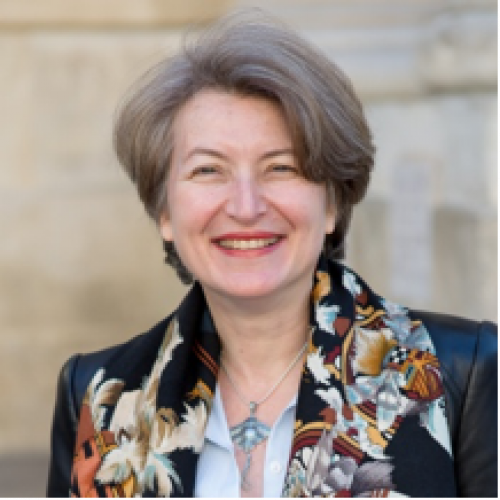 Christine Valentin
Executive Director
Sustainable Business Strategy Consultant for Tomorrow's Earth and Space
World Ocean Council Europe
Profile
Christine supports organizations and companies working internationally and struggling to solve increasingly complex cross-cutting problems related to the environment, sustainable development or the circular economy inclusive of international governance weak areas like the Ocean or Outer Space.
She helps them establish a dialog with diverse stakeholders and think through and implement a "No Waste" strategy to find innovative and cost-effective solutions and through a financial approach incorporating forecasts and risk studies bring value by maximizing the economic impact and, above all, the benefits to humanity.
Christine is also the Executive Director of World Ocean Council Europe. As such she leads the WOC efforts in Europe to develop and drive strategically focused action to ensure sustainable growth and visibility to the responsible members of the ocean business community.
Christine has almost 30 years of senior positions (international business development, strategy, CFO) in multicultural contexts in S&P 500 companies and smaller management owned businesses in France, the Netherlands and the US. More specifically since 2002, she has worked in sustainability and environmental consulting, engineering and services firms designing environmentally friendly and climate change adapted solutions.
Christine has been active in the past 10 years in non for profit Boards as treasurer and Board Member of the Harvard Business School Club de France between 2010 and 2014, the France/Australia Intercountry committee of Rotary International between 2012 and 2014 , the Professional Women's Network in France between 2013 and 2017 and WISTA ( Women's International Shipping and Trading Association) in France between 2017 and 2019 .She also co-founded Harvard Women France in 2008.
Christine has degrees in Philosophy, American Literature, Political Science, Law and Economics from the Sorbonne, Sciences Po and Harvard Business School.
More recently, she also graduated from the first Comprehensive Maritime Security Cooperation Course at the DKI Asia-Pacific Center for Security Studies in Hawaii and from France's IHEDN (National Institute for Higher Defense Studies) as auditor of the first Maritime Challenges and Issues national session.