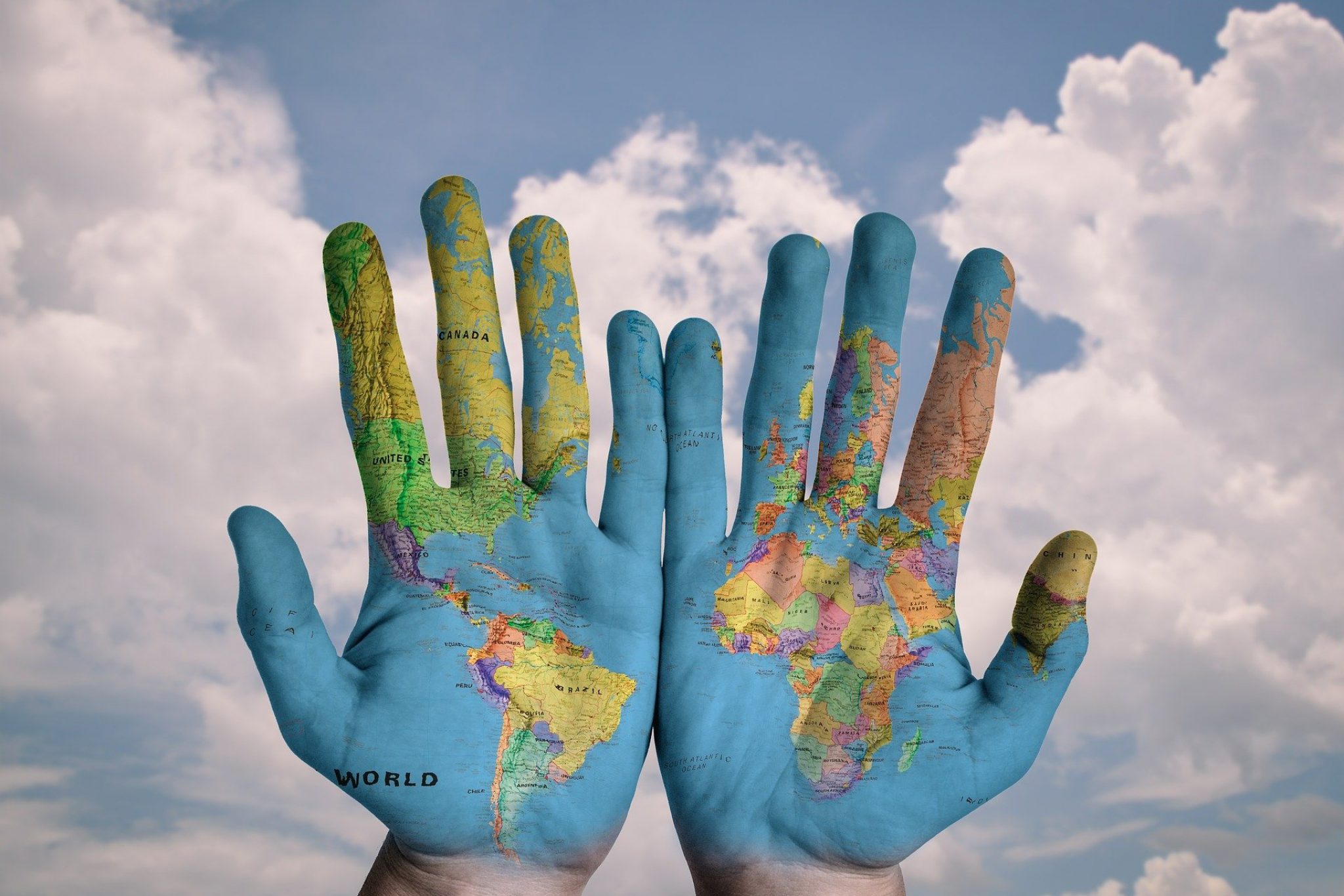 Young Leaders & Young Talents
YOUNG LEADERS and YOUNG TALENTS are welcome to navigate together aboard as next-generation Members of THE HEALTH CAPTAINS CLUB towards "360º Next-Generation Leadership" for sustainable Medicine and Health towards Healthy Longevity and One Health Life Care:
EXPLORING THE UNEXPLORED
THE HEALTH CAPTAINS CLUB offers Mentorship for next-generation YOUNG LEADERS and YOUNG TALENTS as Students and Young Professionals and is building for the generations to come The Health Captains College Mentorship Academy to shape the Excellence of "360-Degree Next-Generation multiprofessional and international #NewLeadership for HEALTHCARE PROVIDERS & PAYERS, the HEALTH INDUSTRY, HEALTH SCIENCES and HEALTH POLICY" together.
THE HEALTH CAPTAINS COLLEGE act for the Board of Leaders and Young Talents as Mentorship Academy for Health 4.0 and One Health in Europe and beyond. You can apply as student in medicine, veterinary medicine, nursing sciences, health sciences, public health, bioinformatics, biochemistry, chemistry, molecular biology , digital health sciences, biology, zoology, information technology, physics, robotics, engineering, health economics, healthcare management and consulting, national economics, medical law  etc. – we want to promote a real diverse next-generation leadership eco-system for sustainable Medicine and One Health in Europe and beyond.
In the long term we are planing a 360º Young Leader and Young Talents Forum and yearly Symposium on the Greek Island Kos – the Island of Doctors – to take action to built a new Multiprofessional Hippocartic Oath for Healthy Longevity for All, Blue Zones Community Building and One Health together powered by THE HEALTH CAPTAINS COLLEGE and supported by THE HEALTH CAPTAINS CLUB and THE HEALTH CAPTAINS INSTITUTE and to develop an international value-based Healthy Longevity and One Health Ecosystem Strategy for Europe and beyond. The Medical School of Hippocrates of Kos was started about 2.500 Years ago. This is the right historic place to think and act for the Convergence of Healthy Longevity, Blue Zone Ecosystems and One Health together to explore sustainable Health 4.0 together. Therefore we try to partner with the International Hippocratic Foundation on Kos Island. Your Input and Support is welcome.
You are welcome on Board – leadership starts with you and in every generation new and we want to support you with our mentorship and our "silo free" multiprofessional strategic network system for sustainable Health 4.0 and One Health. We offer Young Leaders a Membership @ THE HEALTH CAPTAINS CLUB and to take action together in our Board of Young Leaders. Please contact us that we can support you with our network and alliance system – we are promoting as founding body of THE HEALTH CAPTAINS COLLEGE for #NewNormal the scaling of #NewLeadership for Health 4.0.
The Board of Young Leaders is transdisciplinary, diverse and international. Based on the Social Brain Hypothesis and our knowledge about Neuroleadership , the Dunbar-Numbers , the Tipping-Point-Strategy and the Medici Effect the Board of Young Leaders is composed of max. 150 Members to build a synchronized and strong strategic network system towards Leadership for exploring sustainable Health.
WHAT`s NEXT? THE NEXT GENERATION
Join or built a THCC STUDENTS AND YOUNG PROFESSIONALS TALENT-CHAPTER powered by MedUnity and the THCC Affiliates @ your Medical & Health Sciences University Faculty in Europe and beyond.
THE HEALTH CAPTAINS INSTITUTE – INSTITUTE FOR UNIVERSITY AND ACADEMIC MEDICAL CENTER AND HEALTH FOUNDATIONS STRATEGY STUDIES AND HEALTH LONGEVITY, BLUE ZONES AND ONE HEALTH LIFE CARE BUSINESS FOR SUSTAINABLE MEDICINE supports the Next Generation additionally by connecting Young Talents and Young Professionals with the Leadership of University Medical Centers –
THE HEALTH CAPTAINS CLUB can accept max. 150 Members as Students or Young Professionals out of Medicine & Health Sciences / University and Academic Medical Center:
We start first with the on-boarding in the D, A, CH Region – in Europe we count about 250 UNIVERSITY MEDICAL CENTERS – though we will expand the on-boarding step by step in Europe Country by Country and than beyond.
You are welcome to apply from all over the world. To start your Chapter we need about 15 Members / Medical & Health Sciences Faculty to start an THCC THINK TANK of 15 at your Medical & Health Sciences Faculty following the Health Captains #NeuroLeadership Strategy. 
Peparing the next-generation young leadership for HEALTH 4.0 and ONE HEALTH
At the start THE HEALTH CAPTAINS CLUB is building an educational network to lead and motivate the healthcare and health sciences workforce to prepare for the HEALTH 4.0 –
Education is the Keyfactor for the transformation towards sustainable medicine and care. As example we show the results of The Topol Review for the NHS:
The Topol Review outlined recommendations to ensure the NHS is the world leader in using digital technologies to benefit patients. It will involve implementing technologies such as genomics, digital medicine, artificial intelligence and robotics at a faster pace and on a greater scale than anywhere else in the world.
AFFILIATES TO THE CLUB
OUR ALLIES