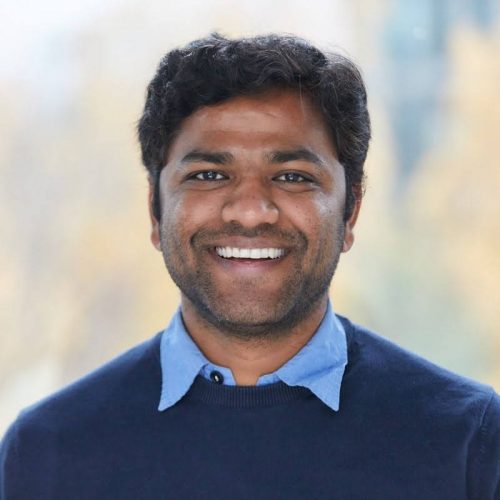 Dr. Jagadeesh Gandla
PhD in Pharmacology
Research & Entrepreneurship
DareToStart.org
Profile
SUMMARY
▷Ten plus years of cross-cultural, cross-functional and international experience in research and entrepreneurship ▷Built 5 international thriving start up and student communities
▷Cofounded and successfully ran a start-up in Germany called 'DareToStart.org'
▷Proven track record in buiding entrepreneurial ecoystems: Helped more than 400 healthcare Start-ups (Biotech, Med- tech and Digital Health) by providing access to Mentors and Living labs & testbeds at EIT Health (European Union)
▷Several years of teaching, sales & life insurance experience and passionate in empowering individuals
WORK EXPERIENCE
DareToStart.org: CEO & Cofounder 05/2020 – Present, Munich, Germany
An initiative to promote entreprenurship across boundaries (India-Europe entrepreneurial ecosystems connector)
Organised 4 international hackathons
Launched international incubation program in collaboration with Technical University Munich, Germany
Piloted 4 start ups in go-to-market strategy and consulted 15 start-ups in identifying their needs
Strascheg Center for Entrepreneurship gGmbH: Startup Mentor – 01/2021 – 04/2021, Virtual
Mentored 4 start-ups in healthcare and foodtech space
Identified their needs in a programme called eBridge sprint
Helped them to scale to different parts of Europe
EIT Health (European Union): Vetting Expert – 07/2020 – Present, Munich, Germany
I vett expert mentors for Mentoring and Coaching Network of EIT Health
I identify their expertise in mentoring startups.
EITHealth (European Union): Accelerator Programme manager – 07/2018 – 07/2020, Munich, Germany
Built Mentoring and Coaching Network which has access to more then 450 high quality mentors for mentoring healthcare start ups
Served as a leader for Living labs project, which are end user facilities to validate healthcare innovation
Opened up new collaborations with several European and international entities
EIT Alumni (EIT Health Alumni) Cross-KIC-manager 01/2018 – 03/2020, Heidelberg, Germany
• Identified synergies in different Knowledge and innovation centres (KICs) of EIT like EIT Food, EIT Digital, EIT Innoenergy, EIT Climate-KIC, EIT Raw materials etc.
Life Insurance Corporation of India: Life Insurance Agent – 12/2006 – 03/2011, Kurnool, India
Selling Insurance policies, Educating people about insurance,
Adressing death claims and grievances
Anjaneya Biomedical Supplies: Salesman – 10/2007 – 04/2008, Kurnool, India
• Sales & service of biomedical apparatus, point of care devices to the hospitals
Rosary English medium school and Bharathi vidyamandir: High School teacher
• Biology teacher for high school students (6th standard to 10th standard) – 04/2006 – 04/2009, Kurnool, India
ACADEMICS
▶Ruprecht-Karls-Universität Heidelberg – 2/2012 – 07/2018, Heidelberg, Germany
PhD-Student at the Institute of Pharmacology
Worked on understanding the roles of tumor-nerve-interactions in Cancer Pain Rank: Magna Cum Lauda
▶University of Hyderabad – 06/2009 – 04/2011, Hyderabad, India
M.Sc. Animal Biotechnology , Class rank: #1 Grade: 8.89/10
SKILL SET
◆Excellent communication ◆Problem solving ◆Community building ◆Goal oriented ◆Teamplayer ◆Detail oriented ◆Emphathetic ◆Time management ◆Persistence ◆Highly Motivated◆Resilient ◆Process oriented ◆People's person ◆Project management ◆Constant learner
PUBLICATIONS
https://pubmed.ncbi.nlm.nih.gov/?term=jagadeesh+gandla
Published in high impact journals like Nature Neuroscience, Gastroenterelogy and Journal of Pain.
page2image3720560
LEADERSHIP ROLES
Founder – Indian Empowerment Network • 03/2020 – present
President- Heidelberg Indian student Associati- • on (HISA) , 02/2013 – 04/2014
Class representative- University of Hyderabad, India , 08/2009 – 04/2011
LANGUAGE SKILLS
• English: Fluent Speaker
• Telugu: Native Speaker
• Hindi: Fluent Speaker
• German: Basic communication
ADDITIONAL QUALIFICATIONS AND COURSES
Good Manufacturing Practice
Ishiwaka fish bone model, CAPA practice and documentation
Teamwork in Research Projects
Effective communication skills, conflict management and understanding intercultural differences
Essentials of Leadership Skills in and outside of Academia
Different models of leadership, identifying my style How to turn Scientific Projects into Products
Patent filing, Technology transfer, negotiations Biotechnology Entrepreneurship Trainingprogram
Business model canvas, pitch presentations and grant applications
European Business Competence Level A Certificate
Accounting, costing, pricing, business objectives and • ratios as well as business law
Project management by IPMA (International project Management association)
Resource-planning, risk analysis, milestone setting and work breakdown structure
ACHIEVEMENTS
Award from GIZ (Deutsche Gesellschaft für Internationale Zusammenarbeit) to promote grass root level innovation in India
Best Patient centred innovation award in LifeS- ciencemeetsIT Hackathon, Heidelberg
HBIGS fellowship for doctoral studies
98.5 % in Graduate Aptitude Test in Engineering • (GATE)
Offer for a Junior Research Fellowship from the Indian Council of Medical Research
Received "Achiever's Award" from the former PRE- SIDENT OF INDIA, Dr. A.P.J. ABDUL KALAM for getting second rank in All India university entrance examinations
INTERESTS & HOBBIES
Reading books
Mentoring and Coaching
Travelling,Meeting New people and learning new cultures
Organising events