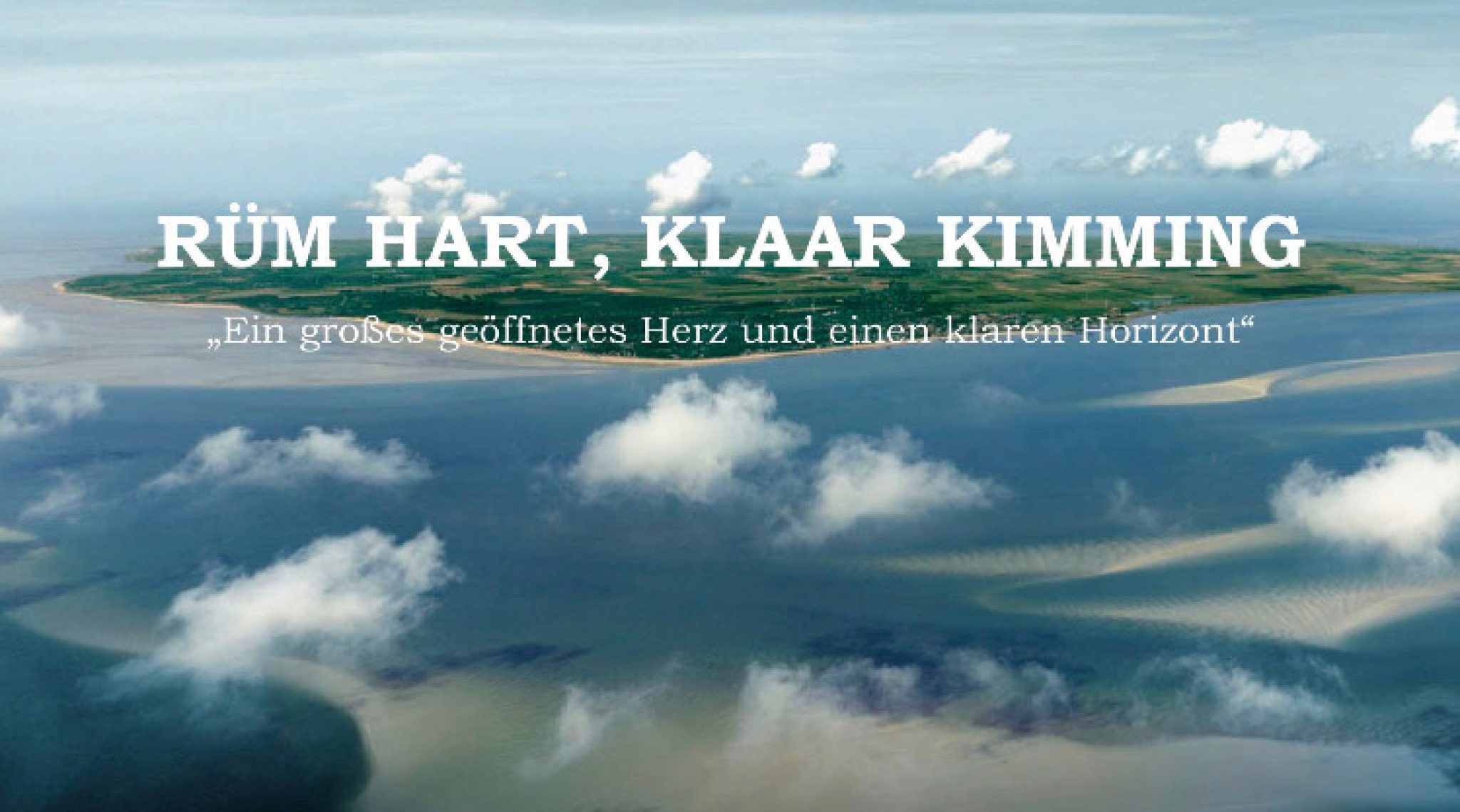 Islands are the frontal zones of the earth in which the main problems of development and environmental change become apparent

Kofi Annan

Former Secretary General of the United Nations (United Nations 1999)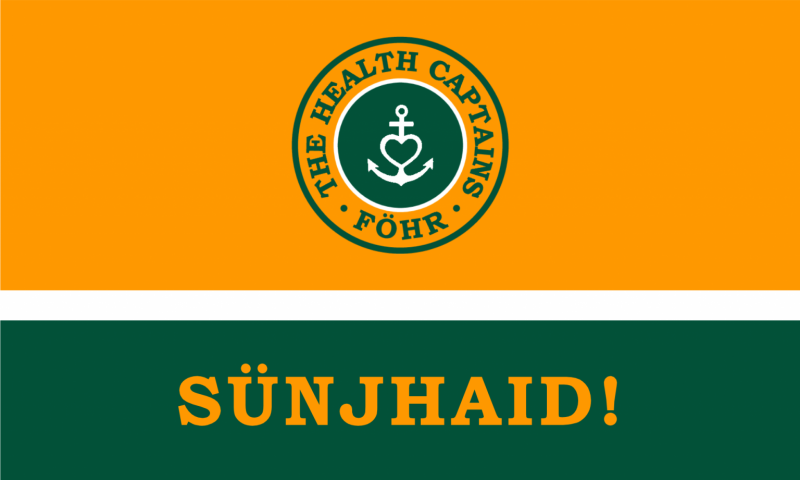 THE HEALTH CAPTAINS @ FÖHR ISLAND
RHÜM HAART, KLAR KIMING – A LARGE OPEN HEART AND A CLEAR HORIZON
(The Claim of the Seafarer Island of Foehr in the North Sea in Germany)
Thursday – The Ascension Day – Midlumer Krog, Midlum, Föhr Island
10.00     SYMPOSIUM ON VALUE-BASED HEALTHCARE AND NAVIGATION FOR MEDICINE 4.0
"All future for scalable value-based medicine is international – the molecular-digital transformation of medicine helps to create a precise, individualized and scalable molecular coordination system for the medical navigation of patients, but also already for the prevention of diseases. the molecular pathology analysis results, as the digital anchor points for the existing individual human digitalized medical information, has the capacity to create in the future a global "patient-centered Health Navigation System" rather than disease. this could be "The Google-Maps System for Medicine". Globalization will make no exception for medicine. VALUE- BASED HEALTHCARE CAN ONLY BE CREATED TOGETHER INTERNATIONALLY. Internationally active digital health insurance companies for more "global Healthy citizens" are already urgently needed today – Healthy aging and Healthy logivity are becoming today global driving forces".
10.30     BRAINPOOL: SALON OF INTERNATIONAL VALUE-BASED HEALTHCARE
12.00     Lunch with Partner,s, Family, Friends & Colleagues at "Krog zu Midlum auf Föhr"
14.00    BRAINPOOL: SALON OF HEALTH SCIENCES
"What is next after the Human Genome Project?: "The Human Cell Atlas Project" – a new Universum for Humanity, Precision Medicine, Precision Science and Regenerative Medicine – from Imprecision Medicine and Imprecision Science towards a new Taxonomy of Disease and Human System Biology – Prototyping a Single-Cell-Omics Diagnostic Center:  Human Cell Atlas (HCA) –humancellatlas.org" – Single Cell Omics Germany – singlecell.de – The Life Time Initiative – lifetime-fetflagship.eu – The International Human Epigenome Consortium (IHEC) – ihec-epigenomes.org – Single Cell Center Heidelberg – single-cell-center-hd.de
15.30     BRAINPOOL: SALON OF THE ART OF HEALING
Creating "The Atlas of Humanity": Conventional Hippocratic School Medicine & Alternative Medicine: incurable Competition? How can conventional medicine and complementary medicine work together to the benefit of patients in the age of Precision Medicine & Regenerative Medicine? Can scaleable "Internet Platform Medicine" combine conventional school medicine with complementary holistic patient-centered alternative-medicine navigation for a better individual outcome based on precision science?"
18.00     General Assembly of "THE HEALTH CAPTAINS CLUB" & RUENJHAID.ORG (Medicinale e.V.)
General Assembly of "RÜNJHAID! Circle of Friends of the North Frisian Seafaring Islands Föhr, Amrum, Sylt, the Halligen, Cos Island and the MEDICINALE e.V." welcoming guests to join the membership and directly afterwards dinner with with Partner,s, Family, Friends & Colleagues at "Krog zu Midlum auf Föhr" and all guests. Location: Midlumer Krog – Source: www.ruenjhaid.org
Friday after Ascension Day – Friesendom, Nieblum, Föhr Island
18.00     SUENJHAID!-Honorary-Lectures: THE RE-MEASUREMENT OF HEALTH SCIENCES BUSINESS FOR HEALTH 4.0
Partner: "The Club of Healthcare Industry" – cdgw.de
Saturday after Ascension Day – Friesendom, Nieblum, Föhr Island
10.00     SYMPOSIUM THE MOLECULAR-DIGITAL REVOLUTION OF MEDICINE
10.00     HEALTH CAPTAINS PANEL I – TOWARDS PRECISION & REGENERATIVE MEDICINE
"Biology First, IT Second" – the integrity of the human biology (tissue, blood, urin, liquor etc.) is the basis for scaling molecular data as integer digital data towards me- dical "BIG-Data-Knowledge-Networks" for scalable value-based precision medicine. STOP: "GARBAGE IN, GARBAGE OUT". Partner: "THE PRECISION MEDICINE ALLIANCE" – www.precisionmediciinealliance.org
11.45     HEALTH CAPTAINS PANEL II – THE GLOBAL HEALTH SCIENCES DIGITALISATION
"Today local, regional, national digitalisation solutions for medicine is strongly limited – the real sustainable digitalization of medicine will be globally scaleable. we are only at the start." The leadership concept of EURORALLYE.ORG: Moonshots for Europe. Partner: Digital Health Germany e.V. – www.digital-health-germany.org
13.15     Lunch with Partners, Families, Friends & Colleagues at "Grethjens Gasthof in Alkersum auf Föhr"
SUENJHAID!-SYMPOSIUM: SERVICE FOR HUMANITY – THE DEMOCRATIZATION OF MEDICINE
14.30     HEALTH CAPTAINS PANEL III – THE MED-MEDIALIZATION & MED-EDUCALISATION
"Input for the medialization and educatalization of Health Sciences and Medicine  -showcase of a professional news hub – an ongoing topic for patients benefit": The Patient will be the CEO of his Health.
17.00 HEALTH CAPTAINS PANEL IV – THE HEALTH POLICY NAVIGATOR
"Without a pilot's office and navigation, there can be no successful cooperation with health policy – a journey through many years of personal experience in health policy at the state level, in the Bundestag and the Health Committee, the European Parliament and the European Commission – for the necessary professionalization of cooperation with health policy"
20.00    EXECUTIVE SUMMARY OF THE BRAINPOOLS
The Brainpool Keynotes during "THE HEALTH CAPTAIN`S DINNER" with Partners, Families, Friends & Colleagues
Sunday after Ascension Day – Friesendom, Nieblum, Föhr Island
11.15     Frisian Dome at Nieblum Föhr Island
11.15     "Walk as you Talk" at the Beach and "Health Captains Reception" at the Surf School
18.40     Last Ferry from Wyk auf Föhr to Dagebüll Mole on the Continent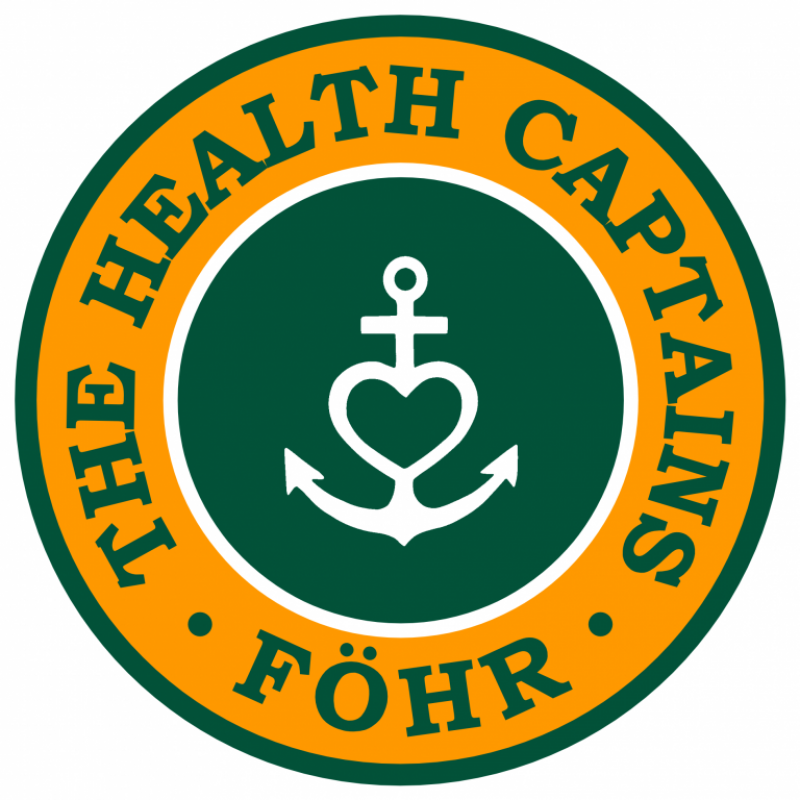 FÖHR Island
The Health Captains on Föhr Island are since 2002 the founding format of SÜNJHAID! = HEALTH! which was in 2020 the starting point to built THE HEALTH CAPTAINS CLUB with the outbreak of #COVID19 with the founding spirit of 2002 "From North Frisian Island Centered towards World Centered" (The Davos Perspective) with a central focus on value-based Leadership – since 2003 the Think Tank, Symposium and the brain pools of the "Health Captains" have been taking place on the Ascension Day every year on the North Frisian Seafaring Island of Föhr – first thinking, then acting – SÜNJHAID! is always a possible combination of think tank and authentic short vacation on the island of Föhr according to our motto: "RHÜM HAART, KLAR KIMMING" (Fering: "A big open heart and a clear horizon"). As a Concerned Citiziens in health care, we feel committed to this motto of the North Frisian Islands from Föhr. As people and as responsible persons, we look beyond the professional horizon – because responsibility for health is a task for society as a whole!
On Föhr Island we supplement this spiritual nucleus to insular commitment and cheerfulness and the experience of being able to share with friends – "SÜNJHAID! The Health Captains: Partners, Family, Friends and Collegues are always welcome – since 2003 ": Wadding, riding, golfing, sailing, surfing, cycling, moving: participating in SÜNJHAID! on the health island Föhr is always a family experience with a high emotional anchorage. Our goal is for all participating health captains from Föhr Island to return to their work places charged with an authentic "wellbeing experience" and in this sense the leadership compass from SÜNJHAID! internalize and disseminate.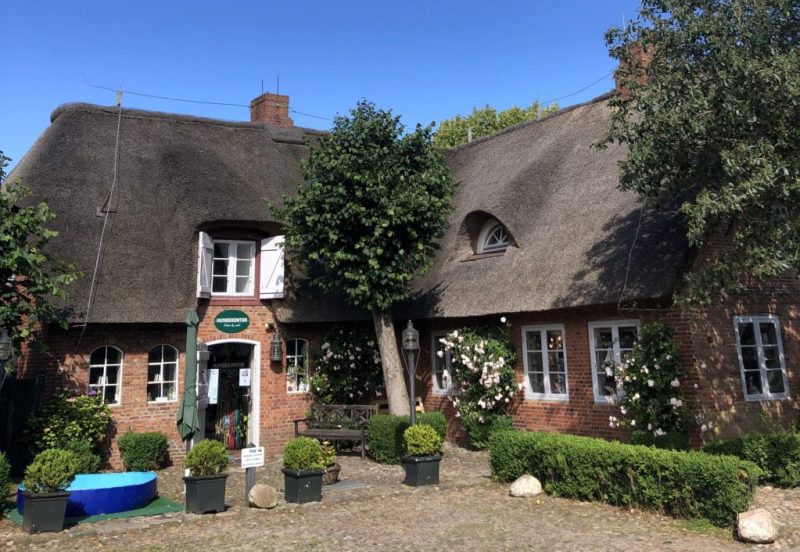 Always welcome @ our HQ of THE HEALTH CAPTAINS CLUB c/o INSELKONTOR – Faith – Love – Hope @ Jens-Jacob-Eschel-Strasse 17, 25938 Nieblum auf Föhr in the North Sea in the middle of the World Nature Heritage Waddensea in Germany.
To visit our HQ on FÖHR ISLAND please contact the President's Office of THE HEALTH CAPTAINS CLUB for your Input and Support.