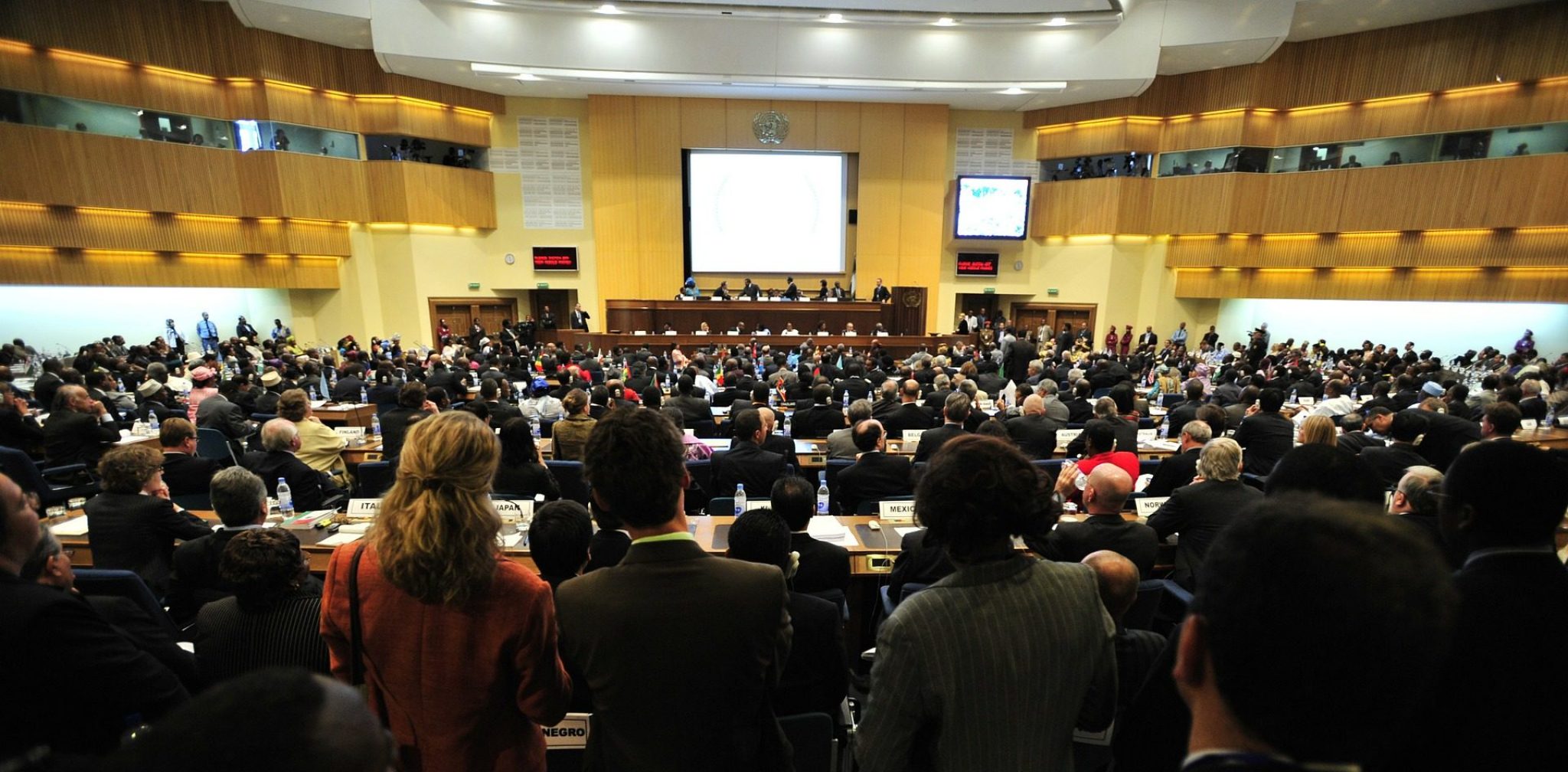 Navigating and Exploring the Medical World for sustainable Medicine and Health by THCC  Leadership Delegation Trips
THE FUTURE OF HEALTH
"We all are facing globally the same problems – it is not different – the Future of Health can only be solved together in Alliance-Ecosystems for sustainable Medicine, Care and Health. The many regional, national, international Initiatives towards the Future of Health have to be synchronized to become scaleable to be accessible for all."
We all face the same challenges and together we sit in the same Boat:
WHAT´s NEXT in 360º NEXT GENERATION LIFE CARE?
WHAT WILL THE FUTURE OF MEDICINE AND HEALTH LOOK LIKE?
Do we all have a clear view where we are going? And is this Direction synchronized on the Regional, National, European and International Level between all Stakeholders – what are the views not just of different doctors, what are the results asking the Pharma & Biotech companies where they think the future goes, or Medical Device Companies or IT Companies, Start-up`s, different Healthcare Providers and Suppliers, Academia or Payers or Politicians or Patients? Everybody has a different view of what the future of health & life care looks like.
WHAT IS STEP NUMBER 1?
We all have to have a clear synchronized view of the future between as many stakeholders as possible. We all have to agree on the future of health, at least on some main directions what the future of health should look like to make it possible to reach common goals. With the THCC Leadership Delegation Trips we start to create a proactive forum of leaders with collective experience and the wisdom to synchronize initiatives, strategies and innovations / technologies to scale solutions towards sustainable medicine and health.
LET´s TRY TOGETHER TO REACH CONSENSUS AND LET US UNDERSTAND WHERE WE LACK CONSENSUS.
Before we act on the Future of Health together we to agree on the Challenges that we currently face: We all face the same challenges – it is 100 % true. Let's focus to solve these six Challenges and Barriers together first:
Patient Safety and Quality
Provide care that is focused on patient needs and exceptions 
Equitable access to health services 
Economic sustainability is elusive
Workforce shortage and burnout
Healthy Longevity Challenge
ARE THERE INTERNATIONAL ROLEMODELS HOW TO SYNCHRONIZE FOR THE FUTURE OF HEALTH? YES!
#FoH – Future of Health: The Future of Health (FOH) is a proactive community of senior leaders from leading health organizations around the world. Through the shared outlook of its members and the power of their collective professional wisdom, they intend to influence, transform, and redesign the Future of Health.
FoH LITERATURE @ New English Journal of Medicine Catalyst
#ARC – Out of FoH the Sheba Medical Center in Israel created the ARC Center (Accelerate, Redesign, Collaborate) for Digital Innovation brings together all the players in digital medicine – physicians, researchers, startups, industry leaders, academia, investors, and top-tier medical centers for the goal of redesigning healthcare. The driving mission behind ARC Center is to improve patient care, using innovation to provide real value to patients. ARC Center is located on the vast campus of Sheba Medical Center in Tel Aviv.
#WHS – World Health Summit: The World Health Summit is one of the world's leading strategic forums for Global Health. Every October it brings together leaders from politics, science and medicine, the private sector, and civil society to set the agenda for a healthier future. More than 300 speakers and 3,000+ participants from over 100 countries take part in Berlin and online.
THE HEALTH CAPTAINS CLUB TWIN- AND TOPIC-CHAPTERS EXCHANGE THEIR SUCCESS STORIES TOWARDS SUSTAINABLE MEDICINE AND HEALTH TO SYNCHRONIZE AND TO SCALE THEM OVER ALL THCC TWIN- AND TOPIC-CHAPTERS BY THEIR DELEGATES ONLINE AND IN PERSON.
To scale success stories we connect two international Metropolregions towards one Twin-Chapter @ THE HEALTH CAPTAINS CLUB – the Twin-Chapter is started by a CORE-Team of max. 5 Members. The CORE is building together with the Twin-Chapter Think Tank of 15 the Chapter Strategy, Actionplans, White Papers, Policy Papers and other Publications. Twin-Chapters can expand towards Triplet-Chapters.
Learn more about our THCC Strategy and our THCC COOKBOOK to scale from >5 towards >50 Twin-Chapter and join as a Member of THE HEALTH CAPTAINS CLUB the Twin-Chapters you want to be affiliated to on our THCC Twin-Chapter-Page.
THE HEALTH CAPTAINS CLUB ALLIANCE DELEGATIONS
Meeting, Thinking, Synchronizing to scale Solutions, Innovations and new Technologies and Acting Together brings deeper understanding and supports the Cultural Change and the Transformation towards Medicine 4.0 – Care 4.0 – Health 4.0
Building a harmonized and international Framework of Values and scaleable Standards (SOP`s):
Getting to know the frontline for sustainable Medicine 4.0 – Care 4.0 – Health 4.0 and One Health by meeting colleagues on other platforms fosters intercultural and multi-professional understanding and strengthens international solidarity.
To promote such links the THCC Alliance Leadership Delegation Trips as THINK-TANK`s of max. 15 Participants supports direct exchange between C-Level representatives and guests of THE HEALTH CAPTAINS CLUB – at the start we are planing a yearly delegation towards the Precision Medicine World Conference Silicon Valley (USA), the ARC Innovation Summit of the Sheba Medical Center Tel Aviv (Israel), the ISABS CONFERENCE Mayo Clinic Lectures in Individualized Medicine of the St. Catherine Hospital Zagreb (Croatia), the Longevity Medicine Day Copenhagen (Denmark) and the World Health Summit in Berlin (Germany).
Additionally THCC HEALTHCAPTAINS.events organizes on Invitation only together with the THCC Alliance Partner MedUnity Leadership Delegation Trips as THINK-TANK´s of max. 15 Participants towards HEALTH 4.0 Innovation Clusters like Healthcare Denmark, St. Catherine Hospital Zagreb and Sheba Medical Center ARC Innovation Hub Tel Aviv. Please contact the Presidents Office, Madame Secretary General or the Chairs of your THCC Twin-Chapters to join or to create a THCC Leadership Delegation Trip.
These exchanges provide joint learning experiences and Delegation tours also illustrate the parallels between the national effects of the global healthcare system in different regions of the world. Recognising the existence of common challenges as well as exchanging ideas both on how to fight them and on possible solutions inspires both sides in the search for alternatives.
This type of global cohesion is also decisive for political work, facilitating direct exchanges with decision makers that can promote profound change towards HEALTH 4.0.
DEDICATED TO WHAT`s NEXT by LEARNING FROM THE BEST:
SYNAPTING, SYNCHRONIZING, SCALING TOGETHER TOWARDS THE FUTURE OF MEDICINE & HEALTH
"The Challenges are to big for any one single Organisation"
"Exploring open and organic innovation and solutions by THCC Leadership Delegation Trips together to achieve better synchronized sustainable Transformation Processes – Delegates have the opportunity to scout new solutions, innovations and technologies to start an in-house pilot in the own institution, prove it that it works and if the pilot works there is the chance to do an large scale implementation by synapsing, synchronizing and scaling together to create value for our patients together towards sustainable Medicine and Health:
We all are facing globally the same problems – it is not different – the Future of Health can only be solved together in Alliance-Ecosystems for sustainable Medicine, Care and Health. The many regional, national, international Initiatives towards the Future of Health have to be synchronized to become scaleable to be accessible for all. Find likeminded Leadership, Partners and Institutions as THCC Delegates to collaborate for the Future of Medicine and Health"
Let`s structure and synchronize innovation processes as Delegates together to create strategic impact and sustainable outcome for All. We need to create and implement common processes for change and innovation:
We all face the same challenges and together we sit in the same Boat: Let's collaborate on the Regional, National, European and International Level together for HEALTH 4.0
Track 1: Global Conferences
WORLD HEALTH SUMMIT @ BERLIN OCT 13-15, 2024
Hotel Berlin Central District Stauffenbergstraße 26 10785 Berlin, Germany & Digital
The World Health Summit is the unique international strategic forum for global health. Held annually in Berlin, it brings together stakeholders from politics, science, the private sector, and civil society from around the world to set the agenda for a healthier future by inspiring innovative solutions for better health and well-being for all. The World Health Summit was founded in 2009 on the occasion of the 300th anniversary of Charité – Universitätsmedizin Berlin. It is traditionally held under the patronage of the German Chancellor, the French President, the President of the European Commission, and the Director-General of the World Health Organization (WHO). President of the World Health Summit is Axel R. Pries, Dean of Charité.
In addition to the World Health Summit in Berlin, there are annual Regional Meetings and regular Expert Meetings around the world. These meetings are organized by the M8 Alliance, the academic backbone of the World Health Summit. 
The World Health Summit and the World Health Organization are joining forces to foster global health and well-being of all. The World Health Summit 2024 from October 13-15 is the third World Health Summit together with WHO.
WHS 2024 is part of a long-term close collaboration, as WHO has been a strong strategic partner of the World Health Summit since its very beginning. WHS and WHO are both dedicated to the well-being of all people. To give everyone everywhere the chance to live a healthy life is a global effort, and the key to achieve better health for all lies in collaboration and open dialogue, guided by science. This is what WHS 2024 stands for.
"We must build our future on improved worldwide health: equitable health everywhere with a healthy planet as the basis. For all of you, the joint World Health Summit 2022 together with WHO will be the forum to foster these goals." Axel R. Pries, World Health Summit President 
Track 2: European Conferences
ISABS CONFERENCE on Forensic and Anthroplogic Genetics and Mayo Clinic Lectures in Individualized Medicine @ Dubrovnik (Croatia)
THE LONGEVITY MEDICINE DAY COPENHAGEN @ Aging Research and Drug Discovery Meeting
THE LONGEVITY INVESTORS CONFERENCE
Track 4: New (New Talents, New Science, New Start-Ups, New Solutions and Innovations)
EXPLORING THE UNEXPLORED
"360º NEXT GENERATION SUSTAINABLE LIFE CARE POWERED BY NEW INNOVATIONS AND NEW TECHNOLOGIES AND THE SUPER-CONVERGENCE IN MEDICINE AND HEALTH SCIENCES TOWARDS A SUSTAINABLE HEALTHY LONGEVITY AND ONE HEALTH INDUSTRY"
AFFILIATES TO THE CLUB
OUR ALLIES