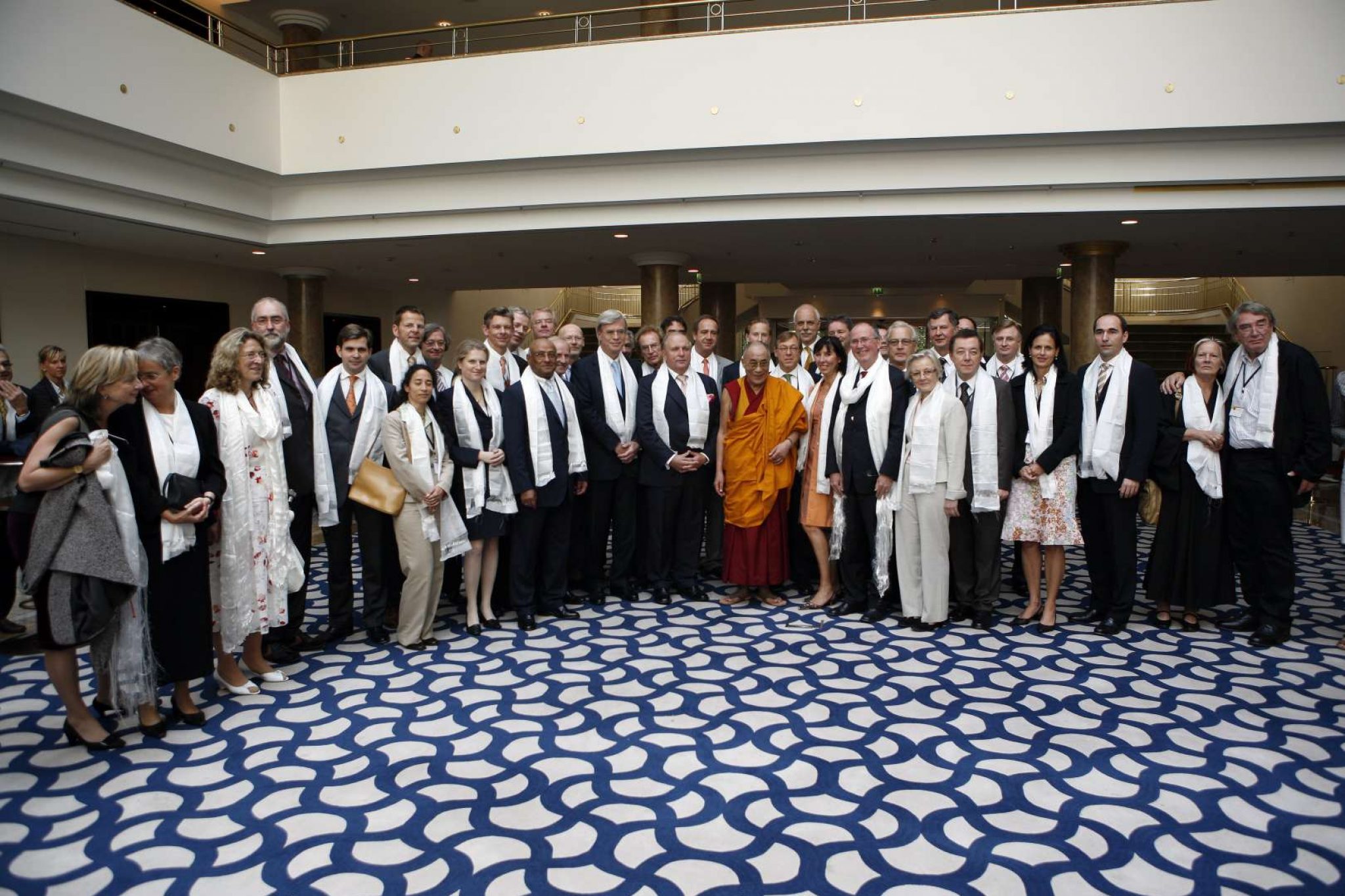 The SYMPOSIA of 150
HEIDELBERG – ISLANDCYCLE – BERLIN
360º NEXT GENERATION HEALTHCARE
"Navigating Smart Health"
"2003-2023: 20 YEARS THE HEALTH CAPTAINS THINK-TANK on FÖHR ISLAND"
A LARGE OPEN HEART AND A CLEAR HORIZON.
(Claim of the Seafarer Island of Foehr, North Frisia)
Dear Health Captains, dear Friends of SUENJHAID!, dear Ferings and dear Concerned Citizens,
Started in 2002 – SUENJHAID! means in fering, the local language of the Seafaring Island of Foehr: HEALTH! – for us HEALTH 4.0 – that is the core of our multiprofessional, multisectoral and multi-stakeholder "silo-free" Leadership-Symposium and Circle of Friends on the structural change of the global "super-convergence market" Health Sciences Business.
HEALTH! is a responsibility of the society as a whole – according to futurologist Leo A. Nefiodow, health is becoming a driving force for the economy. indicators suggest that the sixth long cycle – "The Sixth Kondratieff" – will be health in a holistic sense – physical, mental, spiritual, environmental & social – "this new health" will be the bearer of a long period of prosperity in the 21st century and is powered by the new molecular and digital technologies in medicine:
The driving force of our Synapting-Network @ SUENJHAID! is therefore to navigate this "molecular-digital revolution of medicine". implementation of "Precision Medicine" & "Regenerative Medicine" in the sense of the "digital & molecular super-convergence of medicine" towards value-based healthcare and in this sense to start the working continium of "bench to bedside & bedside to bench & to citizens":
SUENJHAID! is remeasureing the health sciences business towards the democratisation of medicine:
In 2002 the Medical Doctor Henri Michael von Blanquet started SUENJHAID! on the Northfrisian Seafaring Island Foehr after the historic example of the non-profit-navigation-schools of the 16th to 18th century on this Island, with an output of more than 2200 captains with the SUENJHAID!-Vision of an future "International Leadership Academy for Health Captains" @ THE HEALTH CAPTAINS COLLEGE for Value-based Healthcare based on the old seafaring islands Foehr, Amrum & Sylt. The supporting association of "SUENJHAID.ORG" is the non-for-profit organization "RUENJHAID. org"- RUENJHAID! in fering means "roundness" and WEALTH! – www.ruenjhaid.org
On Saturday after Ascension Day we celebrate for all Health Captains, Speakers and especially for our partners with all children, teenagers and friends together the Island Ball as an informal fa- mily party on the Green Family Island of Foehr (0-99 years) to actively transport to our circles that health remains a "responsibility for the entire society". our goal is to contribute to a tipping Point for the development of a modern "patient-centered navigation device for health" – Partners, Family & Friends are welcome – since 2003 – our perspective is 360 degrees: More details of the program online: www.suenjhaid.org – informations also on Facebook and LinkedIn; please like and follow us. Thank you very much!
2018 SUENJHAID celebrated its 15th anniversary – all future for medicine and for patients is international – that's now how "SUENJHAID! Die Gesundheitskapitäne" are transforming since 2018 towards "SUENJHAID! The Health Captains" and since 2020 with the outbreak of #COVID19 from island-centered towards world-centered @ THE HEALTH CAPTAINS CLUB.
Partners, Family & Friends are always welcome – since 2003: We can accommodate 150 participants, which corresponds to the Dunbar-Number and our focus on achieving a tipping Point together:
SUENJHAID! an RUENJHAID!
Dr. Henri Michael von Blanquet, M.D., MaHM – Founder of SUENJHAID! and President of THE HEALTH CAPTAINS CLUB
More Information:
THE HEALTH CAPTAINS CLUB @ INSELKONTOR
Jens-Jacob-Eschel-Strasse 17
25938 Nieblum @ Föhr Island / GERMANY
Landline: +49-4681-4646
Sources: www.suenjhaid.org & www.ruenjhaid.org