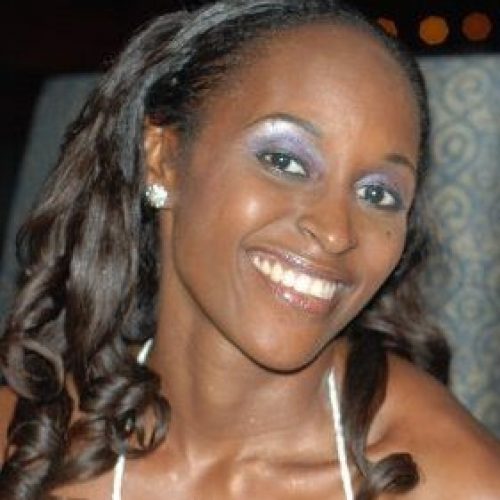 Stacey Alvarez de la Campa
Founder
Educational/Legal Consultant, Environmental Expert and Teacher of English Language Arts, History, Social Studies, and Communication Studies
Worldwide Sustainability Warriors
Profile
PROFESSIONAL EXPERIENCE
ISLAND INNOVATION
Content and Community Manager, July 2021 – Present
Coordinate sponsorships, content strategy, design and implementation, including a full review of social media channels.
BUREAU OF STANDARDS JAMAICA CORRECTIONAL SERVICES TECHNICAL COMMITTEE, Jamaica, Technical Secretary, April 2021 – Present
Conducting pre-specification research and any other technical research, preparing Committee Drafts in accordance with any relevant guidelines, and presenting and defending the content of said Drafts .
UNIVERSITY OF STRATHCLYDE CENTRE FOR ENVIRONMENTAL LAW AND GOVERNANCE, Strathclyde, Scotland Educational Consultant with Ocean Explorers Programme, March 2021 – Present
Initiate the implementation of an exciting education programme which draws on the UN Sustainable Development Goals, for primary age pupils (age 7 to 12 years) to provide the opportunity to learn about sustainability and explore new cultures and geographies through islands. Analyse the socio-cultural and geographical aspects of island life to provide students with a more in-depth understanding of sustainability and current global challenges.
UNITED NATIONS FOOD SYSTEMS SUMMIT – Independent Dialogue Convener, March 2021
Convened a National Dialogue as part of the UN Food Systems Summit Dialogue series, and focused on exploring the issue of food security in the region
LEX CARIBBEAN ATTORNEYS-AT-LAW, Worthing, Christ Church, Barbados
Anti-Money Laundering Administrator, November 2021 – Present
Assist the MLRO and Compliance Officer ("CO") with collating data for review and investigation, manage the KYC collection process from initial acceptance of client engagement to MLRO/CO sign-off on New Matter form in a timely manner. Correspond directly with the client to obtain necessary KYC documents in accordance with Lex's AML policies and procedures. Maintain a log of outstanding KYC requests and pro-actively follow-up for completion, and participate in devising and delivering in-house AML training customized to the particular business unit. Stay abreast of current AML legislation impacting Attorneys-at-Law and Corporate Service providers. Assist with the filing (both electronic and hard copy) of KYC data and files for all department units. Monitor the "refresh" log for existing clients based on client risk rating and support the client service teams to obtain any updated documents, run screening reports, and update risk assessments. Support the MLRO and CO as required on compliance reporting and projects.
LEGAL ASSISTENT, April 2018 – Present
Analyse legislation, compose correspondence, and draft legal documents and precedents based on client demands and deadlines. Ensure accurate and up-to-date billing; chase receivables to settle outstanding invoices. Assist with marketing and promotional campaigns. Adopt an effective and task-oriented approach to the development of outreach materials; implement procedural guidelines to ensure clarification and attainment of the firm's vision. Identify and compile necessary resources to formulate case strategies and shape client interface. Efficiently coordinate multiple appointments, as well as board meeting logistics. Create and organise client contact lists, client profiles, travel agendas, and any other necessary materials needed for marketing and promotional trips.
SELF-EMPLOYED – Freelance Writer and Private Tutor, August 2016 – April 2018
Created website and social media content, marketing materials, blog posts, etc. based on client demand and deadlines. Provided private writing and educational consultation; also provided tutoring in English Language Arts, History, Law, Communication Studies, and ESL for students at the primary, secondary and tertiary levels.
PROVIDENCE SECONDARY SCHOOL, Francia Plantation, St. George, Barbados
Teacher of English Language Arts, History, Communication Studies, and Social Studies, September 2013 – August 2016
Designed lesson plans, curricula, course materials and assessment tools to cater to a wide variety of learning styles and bring out the best in each and every student. Created and implemented innovative classroom management techniques to ensure optimal student engagement, motivation, and focus.
QUEEN'S COLLEGE, Husbands, St. James, Barbados
Teacher of English Language, English Literature, Drama, Communication Studies, Guidance, and Research Methods, 1999 – 2008
Delivered instruction in the abovementioned subject areas using a wide variety of course content and assessment tools to optimize student achievement. Conducted evening classes in English Language and Career Counselling as part of the Queen's College Continuing Education Programme for adult learners.
EDUCATION & CREDENTIALS
Bachelor of Laws, University of the West Indies, Cave Hill Campus, Barbados
Completed studies for Diploma in Education, Erdiston Teachers' Training College, Barbados
Bachelor of Arts in Literatures in English (Minor in Linguistics), University of the West Indies, Cave Hill Campus, Barbados
Studied Nordic Literature, University of Odense, Denmark
Certificate in Peer Counselling and Substance Abuse, Barbados National Council on Substance Abuse
Certificate in Anti-Money Laundering Policies and Procedures, Kixco Learning, Barbados Accreditation Council
Writers in Schools and Education (WISE) Workshop Certification, Barbados National Cultural Foundation
Certificate in Climate Leadership, Climate Reality Project
Certificate in Ocean, Coast and Climate: The Urgency and Exigency of Literacy, International Ocean Climate School
Anant Fellowship in Climate Action, Anant National University
Climate Law and Governance Specialised Course, University of Cambridge, Centre for International Sustainable Development Law, and Strathclyde Centre for Environmental Law and Governance (SCELG)
HOBBIES & INTERESTS
Horseback riding, surfing, hiking, running, weight training, CrossFit, Cub Scouts, travelling, reading, writing poetry and short stories, cooking, painting, calligraphy, member of Amnesty International.
SUMMARY
Educational/Legal Consultant, Environmental Expert and Teacher of English Language Arts, History, Social Studies, and Communication Studies
Dedicated and enthusiastic educational/legal consultant with proven expertise in delivering instruction in English Language, English Literature, Caribbean History, Social Studies, and Communication Studies at Lower School, Caribbean Secondary Education Certificate (CSEC), and Caribbean Advanced Proficiency (CAPE) Level. Adept at collaborating effectively with fellow members of staff, as well as members of the administrative team; or taking the initiative and working independently when necessary. Demonstrate outstanding communication and interpersonal skills enhanced by the ability to function with empathy and insightfulness in a stressful environment. Can consistently meet challenging deadlines, and adopt a pleasant and proactive approach to solving problems and dealing with disciplinary issues. Possess extensive experience in teaching students with learning disabilities such as dyslexia, auditory processing disorder, Asperger's syndrome, Attention Deficit Hyperactivity Disorder, as well as emotional/physiological challenges such as Myalgic Encephalomyelitis and Post Traumatic Stress Disorder. Willing to go above and beyond the call of duty to bring out the best in each and every student, as well as to lead and/or participate in a wide variety of extracurricular activities. Skilled in legal analysis, legal drafting, research projects, office management, document management, and proofreading. Technical proficiency in MS Office Suite, Edmodo, Microsoft Teams, and PowerSchool; languages include English (native), Danish (fluent), Spanish (intermediate) and Italian (basic).