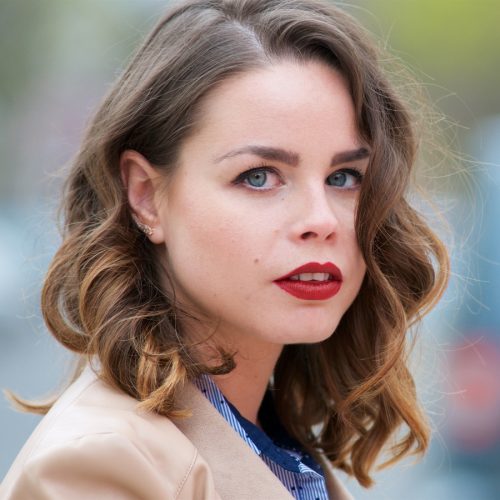 Alexandra Cosma
Chief Operating Officer
Digital Medical Education
EDU – Digital Education Holdings Limited (DEH)
Profile
Alexandra Cosma serves as EDU's Chief Operating Officer since 2020, where she leads the learning experience design, operations, technology and student services teams, while managing commercial interim. Alexandra Cosma joined candena GmbH in 2014 where she started as a tutor in candena's first corporate collaborative online course for Deutsche Telekom. Since then, she held a multitude of roles in both candena and later DEH, where she worked to establish EDU's first operating processes and systems as an academic institution.
Previously, Alexandra worked as editor and journalist covering venture deals in the CEE region with a focus on edtech and biotech and served as the first female Chairperson of the Academic Forum for Foreign Affairs, as lead of the Business Negotiation section for multiple terms. She was also active in the 3D-printing and luxury fashion industry, where she co-founded and exited a curated jewellery company. Alexandra studied Internal Business Administration and Corporate Law, followed by Business Consultancy with a specialisation in Corporate Finance in Vienna, Austria.
In her free time, Alexandra supports female leadership as part of the European Women on Boards network initiated by the European Commission and volunteers as an education technology mentor in the BerLearn programmes. She has been named a top digital innovator by WIRED Germany in 2015 and a top 100 Global Leader in Education in 2019.