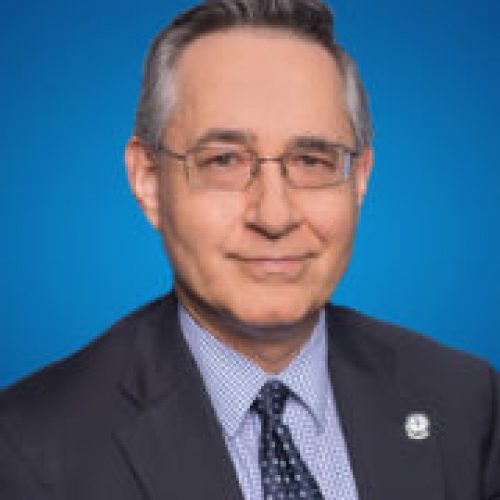 Dr. Georges Schroeder
Clinical Professor – MD MS FACEP FAAUCM
Orlando Health Sciences University
College of Medicine
Profile
George Schroeder, MD, MS, FACEP, FAAUCM, graduated as an MD from the University of Toronto, Faculty of Medicine, Toronto, Ontario, Canada and earned a Master of Science degree from University of Texas at Dallas Graduate School of Healthcare Management, Dallas Texas, USA.  Following a 33 year career as a hospital-based clinical Emergency Physician, and 6 years as Director of Emergency Medical Services; he was appointed Medical Director of the North Florida Comprehensive Treatment Center, for Acadia Healthcare, Inc. treating patients for addiction.
Dr. Schroeder has served as Clinical Assistant Professor @ Southern Illinois University, Carbondale, Illinois as well as Clinical Assistant Professor of Emergency Medicine at the University of Central Florida College of Medicine, Orlando, Florida, USA; and was appointed by the Governor of Florida to the Pharmaceutical & Therapeutics Committee for the State of Florida. His Clinical Faculty appointments also include serving as Clinical Adjunct Professor for Liberty University College of Medicine & Lake Erie College of Medicine. Dr. Schroeder serves on the International Scientific Advisory Board of Magellan BioScience, Tampa , Florida.  He is Editor in- chief of the Editorial Board of the Journal of Marine Sciences, Research & Development and Senior Medical Editor of the Journal of American Academy of Urgent Care Medicine as well as Medical Editor of the Journal of Freestanding Emergency Medicine. Dr. Schroeder has published   He is a CLIA-certified Laboratory Director, and he has served as Associate Medical Director for Octapharma Plasma, in Florida. In addition, he has worked as a senior medical consultant, subcontracted to Novartis Biopharmaceutical Co. Inc. in administering FDA approved pharmaceutical products initiating and monitoring treatment and clinical outcomes in patients with Multiple Sclerosis.
Dr. Schroeder also serves as Associate Editor for Marine Biotechnology in the Swiss global on-line publishing organization – Frontiers in Marine Science.  Dr. Schroeder served as Founder, President & CEO of North American Renaissance Marine Project, N.A.R.M.P.R.O., LLC.  as well as an Associate member of the American Academy of Underwater Sciences. Dr. Schroeder has published numerous peer-reviewed articles in clinical journals , as well as in newsletters, on the potential of STEM Cell research, and Biosimilar Biopharmaceutical products, in his role as member of the Editorial Board of Policy & Medicine – a Rockville ,  Maryland consortium of Biomedical experts in Washington DC, as well as a book Chapter in the College Textbook : Blue Biotechnology – Production & Use of Marine Molecules , titled: Bioactive Marine Molecules and Derivatives with Biopharmaceutical Potential.
He continues to pursue his interests in a wide range of Biomedical Marine Sciences with an emphasis on Marine Toxins, Marine Biopharmaceuticals and aquatic hazards.  He has served as Executive Director of the American Academy of Urgent Care Medicine in Orlando, Florida, USA and continues to serve on the Executive Council as the Chairman of the International Urgent Care Medicine Committee as well as continuing to serve on the Board of Directors of the American Board of Urgent Care Medicine.
Dr. Schroeder is the first Chairperson of THE HEALTH CAPTAINS CLUB Twin-Chapter Jacksonville (Florida / USA) – Amsterdam (NL) to start in 2024 and a Member of the Faculty of THE HEALTH CAPTAINS INSTITUTE for One Health with his background in Marine Biotechnology & Marine Science