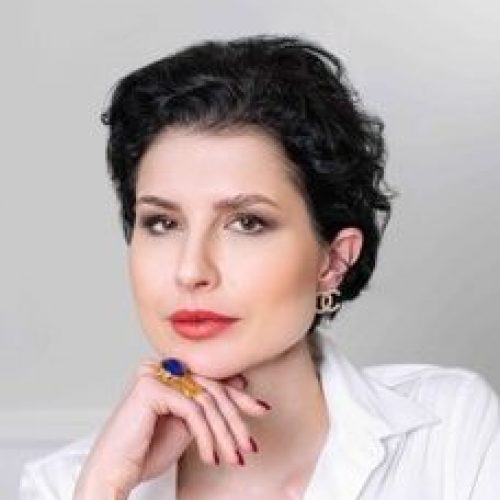 Dr. Liv Kraemer
CEO Dr. Liv Skin Longevity Clinic
Zürich
Profile
Dr. Liv Kraemer, MD, PhD, widely recognized as 'Dr. Liv', is a distinguished board-certified dermatologist and a venerated expert in the realms of skincare and longevity. She is the visionary founder of the Dr. Liv Skin Longevity Clinic, a sanctuary of skincare and longevity practices. With a profound expertise in cosmeceuticals, micro-nutrition, and preventative dermatology, Dr. Liv has crafted a niche in delivering holistic skincare solutions.
Commencing her professional journey as a fashion model, Dr. Liv transitioned into the academic sphere as a medical doctor and researcher with a focus on tissue engineering, stem cell research, and genetics. Her rigorous academic endeavors led her to the prestigious realm of dermatology, where her insatiable curiosity and clinical acumen were honed.
Leveraging her scientific acumen and dermatological prowess, Dr. Liv ventured into entrepreneurship, establishing her skincare line. This endeavor epitomizes the amalgamation of rigorous R&D with avant-garde skincare solutions, catering to a global clientele through direct sales and select retail partnerships.
Apart from her entrepreneurial ventures, Dr. Liv is a celebrated social media personality with an expansive following exceeding 500,000 across platforms like Instagram, TikTok, and YouTube. Her digital persona resonates with her earnest endeavor to bridge the chasm between medicine and new media. She is an esteemed educator, imparting knowledge on skincare and media dynamics at various conferences, corporate forums, and illustrious institutions including Charité Berlin – one of Europe's largest university hospitals.
As a respected voice in the skincare and longevity domain, Dr. Liv's insights have been sought by renowned media outlets like Cosmopolitan, Gala, InTouch, Cover, CNN Money Switzerland, and Blick, elevating her as an opinion leader.
Her international tenure spans across Europe, the UAE, Columbia University NYC, and Charité, Berlin, culminating in the establishment of her clinic in Zurich. Dr. Liv continues to innovate in skincare and longevity, making strides in R&D for her skincare line, and educating masses, thereby perpetuating her mission of fostering a holistic approach to skincare and longevity. Through her myriad professional endeavors, Dr. Liv Kraemer exemplifies a rare confluence of scientific rigor, clinical excellence, entrepreneurial spirit, and a deep-seated commitment to sharing knowledge.
Dr. Liv Kraemer is a Member of the Board of Experts of THE HEALTH CAPTAINS CLUB and one of our Faculty Members of THE HEALTH CAPTAINS INSTITUTE for Healthy Longevity.