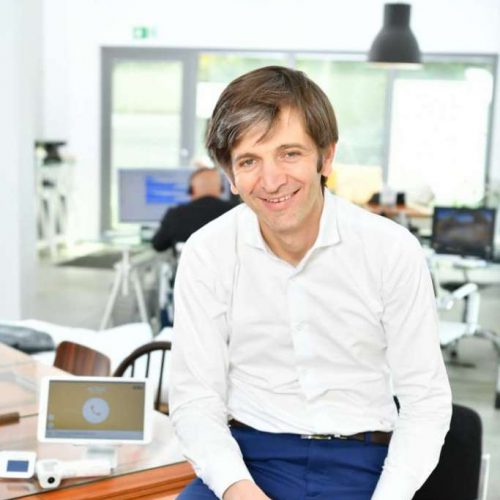 HEALTH CAPTAIN Admir Kulin
Founder & CEO
specialist for the health market, for digital platforms and for his innovative ideas and business models
m.Doc GmbH
Profile
Admir Kulin began his career in the nineties as a professional basketball player and coach and at the same time completed his studies in business administration with a focus on sports management and controlling.
In the following years he worked as Head of Controlling at Label of Sportswear GmbH and as IT Project Manager at Nürburgring Automotive GmbH. He then moved into the health industry at Vitaphone GmbH. There he held various positions and was most recently a member of the management of Vitaphone GmbH.
Today Admir Kulin, as founder and managing director of m.Doc GmbH, is responsible for the entire orientation of the company. He is known as a specialist for the health market, for digital platforms and for his innovative ideas and business models and is in demand throughout Germany as a speaker for IT and health care topics.