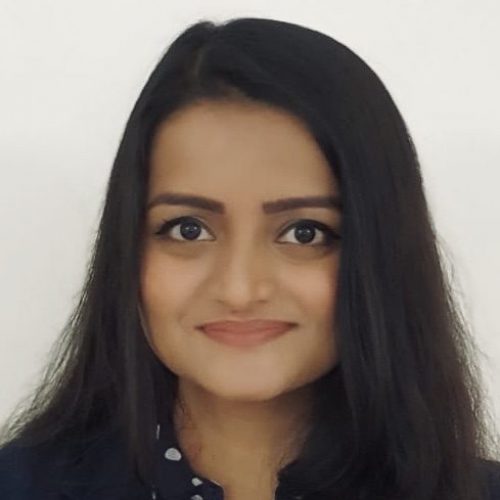 Nikita Nagaraj
Msc. HCM, Bsc. Bio
Healthcare Management Specialist
Profile
Nikita Nagaraj personal statement: "My goal is to bring effective and innovative healthcare and health solutions to the people of the world, by efficiently adopting technological advancements and optimizing commercialization."
ACCOMPLISHMENTS
Established an advanced, precision medicine and stem cell therapy center at Deepak Hospital, which focuses on Cancer, Diabetes and Metabolic disorders.
Lead the digitalization of operations at Deepak Hospital, ensuring a smooth and complete process transformation.
Pioneered the development of a blockchain based healthcare IT and education application at Lordshire Pvt. Ltd, that is utilized in the majority of state facilities in India.
Co-founded TheBattrCo., a health foods company, where I formulated the first certified 100% diabetic friendly food product in its category, in India.
Established a first-of-its kind continuum of patient care program and UAE medical tourism program at Live 100 hospital (Bangalore,India).
Improved operational efficiency at the Johns Hopkins Bayview Medical Center, surgical department, by liaisoning between the medical team and management, within a short period of time.
BUSINESS AND TECHNICAL PROFICIENCES
Healthcare Management
Healthcare Business Development & Operations
Hospital Management (continuum of patient care and

management of patient services)

Medical Tourism
Business Strategy & Business Process Improvement
Biomedical devices marketing and distribution
Healthcare product commercialization (strategy) – design,

placement, product launch, marketing, sales & expansion

Applied & behavioral economics of the healthcare industry
Healthcare innovations and technologies
E-Health (Tele Health & Smart Health)
Single vs. Multiple Payer Health Systems
Medical Industry Overview (US & India)
WORK EXPERIENCE
Deepak Hospital, Bangalore, India
Management & Research Associate, 08/19 – present
Manage business development and hospital operations
Focus on improved continuum of patient care (admission to discharge)
Digitalization of entire hospital operations
Research associate for precision medicine dept. – diabetes and cancer
Conduct research and studies for metabolic disorders with the principal investigator (Dr.H N Nagaraj
Lordshire Pvt. Ltd , Bangalore, India
Healthcare Management Specialist, 03/18 – present
Healthcare IT company that developed blockchain based mobile applications for hospitals and educational systems, Mediclare and Uniclare, respectively
Product Management (healthcare directive on product design, market placement, economics and subsequent expansion)
Business Development
Kaiser Holdings (TheBattrCo.TM), Bangalore, India
Co-founder, 02/19 – 04/21
Business manufactures proprietary health food products
All products are nutritionally certified and only made with low G.I ingredients & tailored to specific health needs
Executed Research & Development of products
Analyzed finance and operational efficiency of bringing products to market
Developed company's website (www.thebattrco.com)
Managed ecommerce
Undertook company's technological integration
Overlooked marketing (ideation & content)
Live 100 Hospital, Bangalore, India
COO, 07/16 – 05/18
Hospital management, business development and operations of a multispecialty hospital
Positioned and promoted the hospital for medical tourism
Insurance processing and throughput
Managed patient satisfaction and patient follow-up
Johns Hopkins University Hospital, Baltimore, MD
Intern – Chairman's office, Johns Hopkins Bayview Medical Center, 05/16 (1 month project)
Analyzed operational efficiency in pre-op & post-op (related to patient prep, nurse scheduling, rotation & surgery throughput)
Reported and consulted on ways to improve operational efficiency
Johns Hopkins University, Baltimore, MD
Teaching Assistant, 01/16 – 04/16
Tutored 'Leading Healthcare organizations' course
Managed online classes and grading
Drexel University, Philadelphia, PA
Teaching Assistant, 03/15 – 06/ 2015
Taught freshman/sophomore classes in Physiology and Ecology
Conducted two recitations per week and lectured two review

sessions per week (150 students per session)
University of Pennsylvania, Philadelphia, PA
Undergraduate Research Assistant – Gregory Lab, 10/12- 06/2015
Assisted in the development of RNA dependent RNA polymerase – knockouts of Psychomitrella patens
DNA extractions, PCR, Gel purifications & Transformations
Supervised new research assistants with lab techniques
Drexel University, Philadelphia, PA
Chair of the Tutoring Program, 04/13 – 09/14
Organized tutoring sessions and workshops for courses in the Biology department
Supervised over 50 students under the program
Promoted tutoring program from 1 course to more than 5 within a year
Drexel University, Philadelphia, PA
Undergraduate Research Assistant – Elefant Lab, 03/12-09/12
Worked on Drosophila melanogaster to identify Tip60 protein involved in Alzheimer's disease
Performed dissections on neuromuscular junctions and salivary glands
EDUCATION
Johns Hopkins University
Baltimore, MD, USA 2015 – 2016
Masters of Science – Healthcare Management GPA 3.71/4.0
Drexel University
Philadelphia, PA, USA 2011 – 2015 Bachelors of Sciences – Biological Sciences Summa Cum Laude (with Highest Honors) (Organismal Biology & Physiology)
3.94 /4.0
BCPM(science + math) GPA 4.0 /4.0
Jain International Residential School Bangalore India, 2005-2010 – Science Stream
CBSE All India Board examinations – 1st rank
AREAS OF EXPERTISE
Organismal Physiology
Human Physiology
Biology of Cancer (oncology)
Endocrinology
Neuroscience
Cardiovascular science
Molecular & Cellular Biology
Stem cells & Stem cell therapy for Cancer Metabolic Disorders
Nutritional Science
Food Science
Microeconomics
ACTIVITIES
Board of Experts –
The Health Captains Club (THCC)
THCC Heidelberg Forum 2022
– Panelist on CancerMoonshot initiatives
Chairperson – Tri- Beta Tutoring Program
Department Academic Chair – Phi Eta Sigma National Honors Society
State South Zone – School Swimming Team
VOLUNTEER WORK
ER/ Transportation volunteer,
Lankenau Medical Center, Philadelphia, PA
Volunteer, Penn Medicine Wissahickon Hospice, Philadelphia, PA
Tutor, U.S Dream Academy, Philadelphia, PA
Medical Assistant, New York Marathon'12, New York, NY
HONORS
Johns Hokpins University Dean's Scholarship Drexel University – Summa Cum Laude
Drexel University Dean's Scholarship
Drexel University Dean's List – 4 years
Beta Beta Beta Biological Honors Society
Phi Eta Sigma National Honors Society
Wellgates International Scholars – Honors Roll Duke of Edinburough International Award for young people – Silver
LANGUAGES
English – Native Proficiency
Hindi – Working Proficiency (C1 Level)
Kannada – Working Proficiency (C1 Level)
German – Currently undertaking German language course